Thank you for taking the time to look at our Love Wycombe website.
If you're new to the area, or starting to ask questions about Jesus, we'd love to help you explore the vitality of Christian faith in our town.
Here are three ways you can do that:
Connect with a church near you
All our churches aim to be welcoming places for those who are exploring faith, or who are new to the town.
Take a look at our churches page to find a local church. Then join them for a service (online, or in person when we're able to), or drop them a message. They are waiting to welcome you.
If you'd like to ask questions about the Christian faith with likeminded people in a relaxed, open way, try Alpha. It's a series of sessions with a video or talk designed to create conversation. Many local churches are currently running Alpha Online.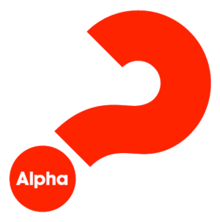 More than anything, we'd love you to get to know Jesus. The Christian faith is not a philosophy or a set of rules – instead, it is centred on the life of a man who lived more than 2,000 years ago. Jesus Christ.
If you'd like to find out what makes him unique – and why Christians claim Jesus is our only hope of discovering the true meaning of life – why not order the book, 'Why Jesus?'. In seven short chapters, best-selling author John Blanchard answers these questions simply and clearly, and shows why these things matter to everyone alive today.